In the past two days I have experienced the greed of hotels that are tying to exploit business travelers for events.
Last night a friend of mine was In NYC from India and he had a rate of over $400 a night for the same hotel I was staying at a rate of $199. I booked mine at the last minute the day before. When I checked to get him the rate it had jumped to over $500. That one is not too bad since there were two big events in town and I must have lucked upon a great rate.
Today however, I attempted to change my hotel for DMA in Chicago. I wanted to add an extra day since I am coming in a day earlier to participate in the Guru sessions. My original rate was $208 per night but when I added the extra day the day rate went from a reasonable $208 per night to an insane $1,299 per night for an Aloft hotel which is one of the budget line of Starwood.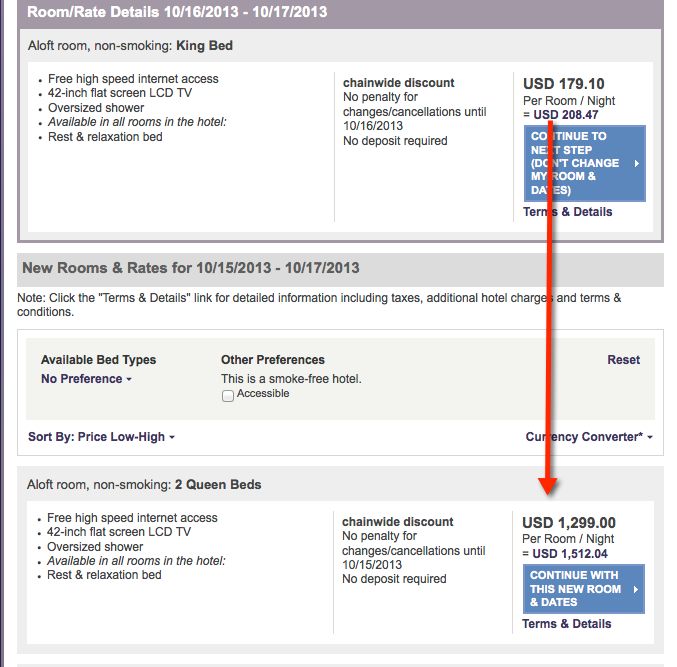 There must clearly be some sort of data problem. I immediately cancelled the whole stay and booked at the Westin for slightly more than the original rate. But what if I were willing to pay that jacked up rate? Well clearly would not stay at the Aloft… for the price of the closet style room I could actually get a suite at the Four Seasons for about the same rate as the budget – would be a no brainer where I would stay.

These are the frustrating things that cost companies a lot of business.