Sea slugs, formally known as nudibranchs or Nudi's to SCUBA divers, represent a group of shell-less marine mollusks. Their unique shapes and vibrant colors, ranging from beautiful blues to fluorescent pink and orange colors, earn them nicknames like a blue dragon, sea rabbit, and one resembling Pikachu.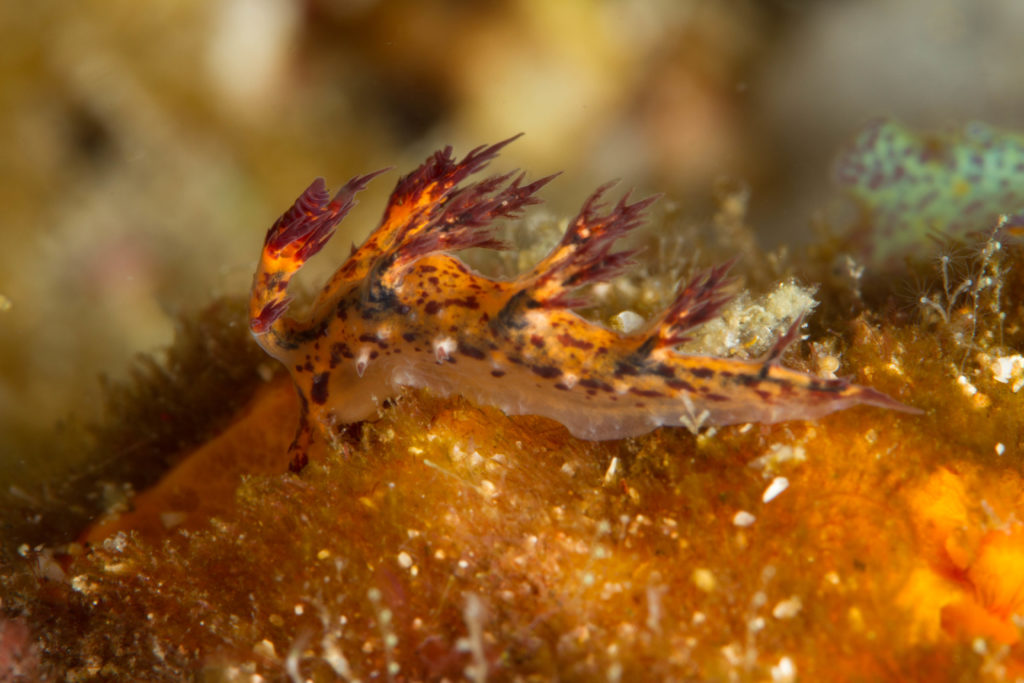 The availability of high-quality compact underwater cameras and social media posts have helped boost awareness of their existence and attract underwater photographers willing to travel to the far reaches of the earth to photograph them.
One of my assignments in grad school was to develop a public policy recommendation on leveraging tourism to boost GDP. While doing that research, I came across various reports on dive tourism that revealed the fiscal benefit of SCUBA diving travel, especially in smaller island nations. Research showed SCUBA diving tourism's broader global economic impact ranges from USD $8.5 to 20.4 billion annually and provides jobs to over 124,000 people.
More detailed research looked explicitly at found Muck diving (diving sites with sandy, silty, volcanic bottoms in search of unique tiny creatures) attracts more than 100,000 divers, employing 2,200 people and contributing $150 million to the economies of Indonesia and the Philippines.
Most of the prime destinations for macro critters and nudis are off the radar of the average SCUBA diver but with the right mix of promotion and infrastructure, they can introduce divers to these fantastic areas. If promoted correctly, with strict sustainability measures and other local activities, it can foster unique experiences in the growing experiential tourism sector similar to African safaris.
Anilao in Batangas, Philippines, and Lembeh Strait in Northern Sulawesi, Indonesia, are the top must-dive destinations for underwater photographers cataloging over 600 variations of nudis and other amazing macro critters, making them the muck-diving capitals. One of the more exciting findings in the paper what that 53% of those divers indicated they would not have visited the country were it not for the muck diving and jumped to 75% for more remote destinations like Lembeh.
My wife and I have contributed to those stats and plan to continue to do so as we have curated a relatively extensive list of destinations to photograph nudibranchs and other macro sea life. Some of the more unique places we listed are Madagascar, Tuvalu, Reunion, and multiple islands in the Ryukyu chain of Islands that we would have no real interest in visiting were it not for the underwater photography options.
Growth in Experiential Tourism
Underwater photo trips fall into the niche of nature-based experiences in the rapidly growing sector of experiential tourism. The highest concentration of sea slugs is in muck locations indigenous to smaller islands worldwide.  Many of these prime nudibranch destinations are classified as SIDS (Small Island Developing States), where tourism is their primary source of economic activity.  Many companies and markets are looking to differentiate their offerings and capture these special interest groups, making this sector of tourists very appealing to these island nations.  
There are several ways to tie dive photography with other photographic passions. Many remote islands do not suffer from light pollution, making them potential spots for photographing the Milky Way or other celestial events. Two of my good friends have recently started offering celestial photography adventure tours to hard-to-reach places in the Arctic Circle in Norway and Iceland to capture the Northern Lights and fantastic landmark photography.
I was invited to speak at a conference in Iceland and took a few days to experience the waterfalls and photograph the northern lights. During this trip I learned that you could dive into the gap between the tectonic plates that separate North American and European continents. I added it to my bucket list. A few years later, I returned to dive into Silfra's tectonic plates with my son. Unfortunately, it was during a significant snow and ice storm, so there was little light to get a great picture, but I have done it. I know of several underwater photographers who have added Iceland to their list due to this experience.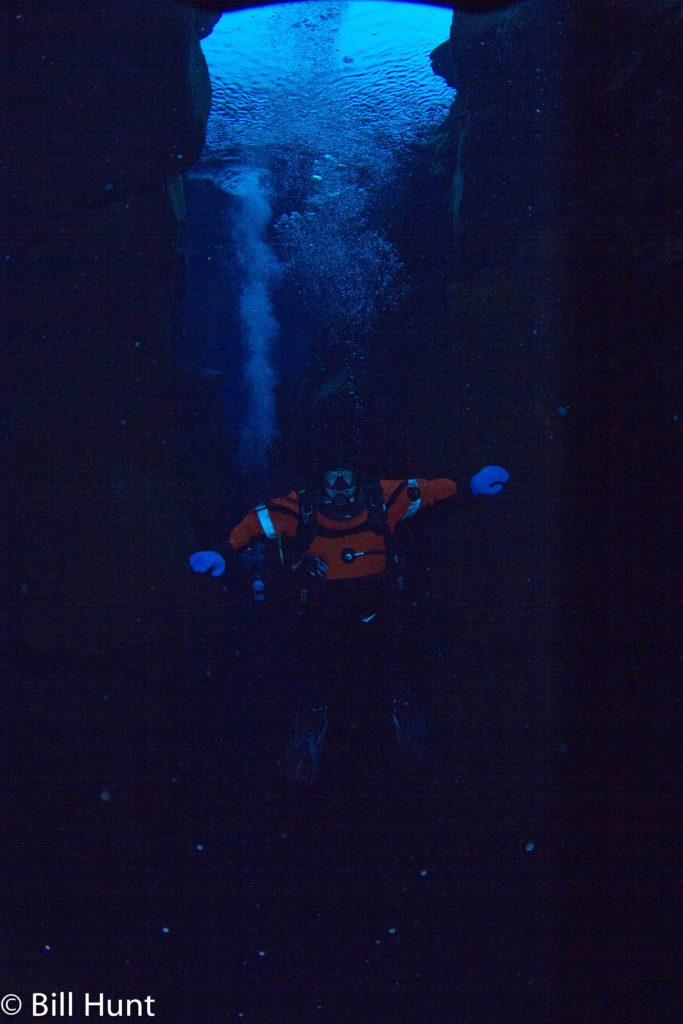 My interest in photographing sea slugs started many years ago after a friend posted a picture of the neon green with blue dot Jolly Green Giant nudibranch from their trip to Maui on an early version of Facebook. In their post, they noted they dove with Ed Robinson's Maui Scuba, and when I was planning our trip, that was the only dive operator we looked at.  Once booked, I emailed them indicating that was my goal and if possible can we go to that dive site or similar sites where they have been seen.  Maui Scuba was brilliant in its approach to dive photos.  Even today, most dive operators send a photographer on the dives and sell you a CD with the photos or videos from the dives.  Ed's approach was different and brilliant. After stamping your logbook, they would give you a card with their social media channels, and if you followed them, they would send you a link to your dive days to see the photos.  That is how my friend and many others got the photos to share.  Because of a single picture on Facebook, I and many others were hooked on photographing the illusive nudi.
The easy-to-use point-and-shoot underwater cameras, pent-up travel demand, and social media opened up opportunities for new destinations. During COVID-19, we scrolled through our Instagram and Facebook feeds, learning of locations we would have never considered.  Unfortunately, many dive operators have not realized the potential of promoting what is just off their boat docks. 
With any promotion, we must also consider sustainability, and for every article on marine tourism, there are a dozen detailing the damage and disruption it can cause.  I have seen firsthand the potential problems and negative impact on the reefs by untrained photographers and dive guides who work for tips, primarily when a rare specimen is found.  Like many traditional Safari rangers, dive guides should be trained to advocate for proper reef etiquette and protect it.  Yes, they also must be able to spot these elusive critters and help the diver get a great shot but they also ensure minimal distress and protection of the reefs.  Many dive shops will do a briefing telling you not to touch the reef, but then divers will ignore it, or guides will move a reef or a critter to have an unobstructed shot. 
The Need for a Digital Peace Corps
In my policy paper, I recommended the creation of a "Digital Peace Corps" where people from rural areas are trained using a public/private collaboration first as reef evangelists and then as divemasters and underwater photographers but also evangelists on digital best practices to promote the region as well as local operators. Depending on the location, digital evangelists can create synergies with other groups beyond diving into enabling visitors to experience nature and culture and even help with local schools or other social groups.
This Digital Peace Corps gives the participants valuable lifelong skills to augment the local diver operator's staff, increasing the guest experience.  My best trips have been those where the guides took pride in their ocean and ensured I "bagged" the critters I came for, perpetuating the posting cycle and encouraging others to come to that location. 
Macro Photography's Positive Tourism Impact
So yes, attracting sea slug photographers to far-flung destinations can contribute to GDP growth and attract visitors who may have never been aware, let alone actually visit. While it will not propel these destinations to the top of the GDP list, it can go a long way to creating skilled jobs and economic benefits for the local and regional communities. Leveraging this cadre of digital experts to promote the region and local operators, activities, and hotels helps keep tourism revenue local.